It's Friday! That means something new for me and Sassy Studio Designs. I am now on the Fabulous Freebie Friday team. Every Friday check out my blog and then head over to Sassy Studio Designs on Paper Craft Planet and pick up a FREE Sassy Studios image (click here), it will only be available 24 hours. All you have to do is create a project that features a Sassy Studio Designs image! Remember you MUST use at least one SSD image to play along, bonus points if you use one of the freebies, of course. So grab the freebie, and we hope you'll play along!
The theme this week is to use the Trimming the Tree image along with 3 different embellishments. Drum-roll please.....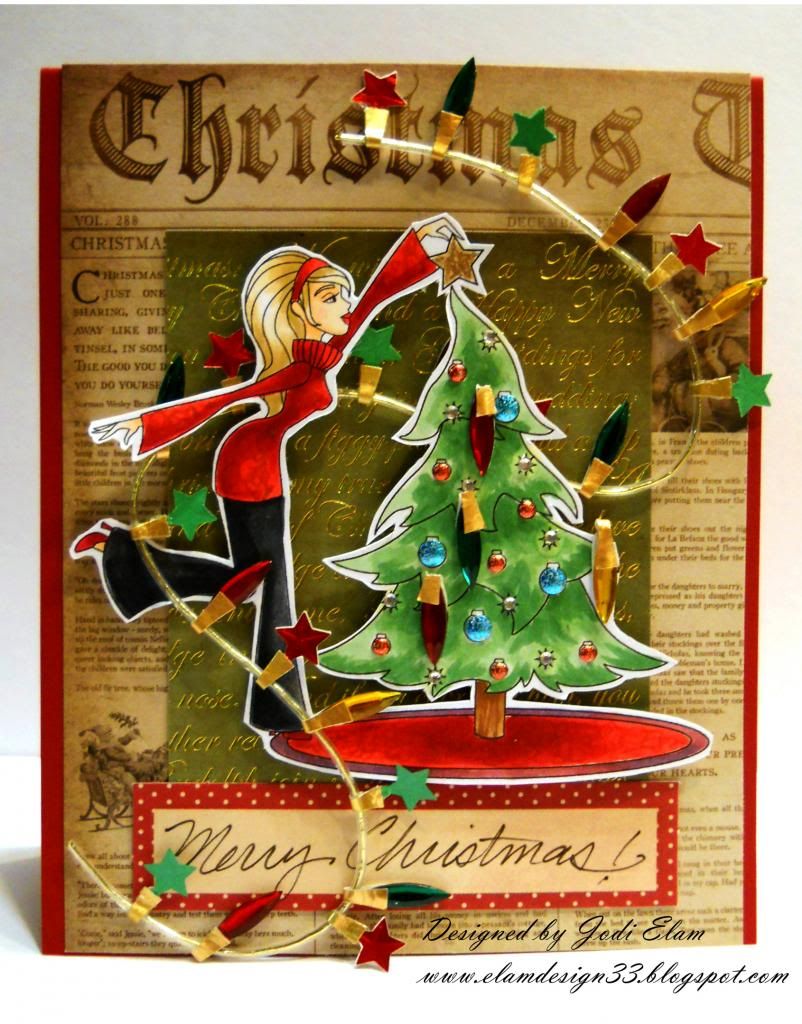 Tada! I used a Jolie's sticker, rhinestones, i-Rock nail heads and some glittery Spica marker on the star. All the print paper is by KaiserCraft. She's colored in Copics of course - R35, R37, R39, G21, G24, G55, E000, E01, E02, E51, E53, E55, C5, C7, and C9.
Enjoy and don't forget to head over to the PCP and pick up your freebie before it goes away!
Until Next Time,